Located at the center of Hanoi capital where exists over thousand years of civilization. Hanoi Holiday Gold is one of the famous hotels at the Old Quarter of Ha Noi and is one of the most ideal rest resorts when guests have the chance to work or travel to Ha Noi capital. Arriving at Hanoi Holiday Gold Hotel, visitors will enjoy full of amenities for having the most interesting holiday.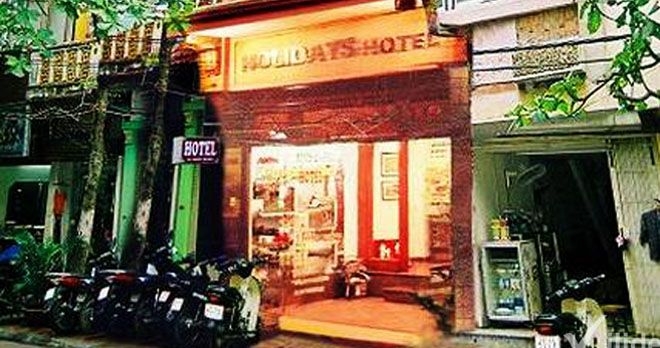 Being one of the cheap hotels in the Old Quarter of Hanoi with the convenient location;visitors not only can mosey round the scene of street in Old Quarter of Ha Noi, but alsolook at the streets in Hanoi and visit the famous ones associated with the historical development of the capital city, the commercial center and night market in the old town. The hotel really is the smart choice when you take the time to explore the capital.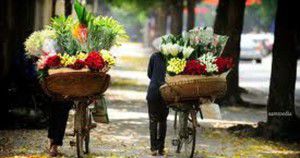 Going to HaNoi Holiday Gold Hotel, you will enjoy full range of modern amenities. With the desire to bring visitors a special and interestingholiday, Hanoi Holiday Gold has 30 guest rooms; all rooms reach as the international standards of 2 star hotel with full modern amenities such as cable TV with flat screen , minibar and work desk, non smoking room, air conditioning, bathrobes, hair dryer, internet access (wireless)…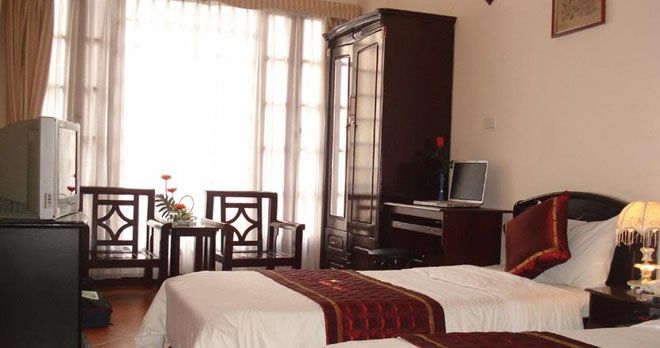 Superior Room with the area of ​​18m2 and fully equipped amenities and windows, so visitors can comfortably watch the streets of Hanoi which is very flickering and shimmering at night.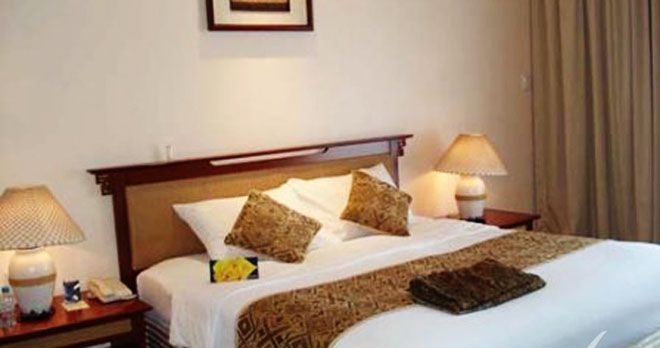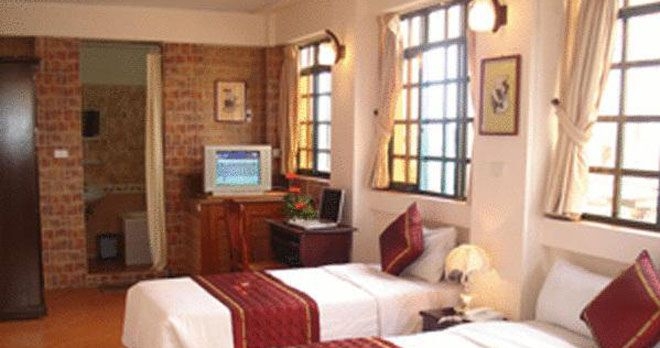 Bathrooms are fully equipped with amenities such as bath / shower, hairdryer and free toiletries personal. All of them promise to bring the most satisfaction to tourists staying at Ha Noi Gold Hanoi with the primary service.
The whole system of hotel rooms in the old quarter of Hanoi were installed with the modern lighting system will make visitors feel warm at home. The soundproof system of hotels also reaches as the international standards to ensure visitorshave a private space and the coziest.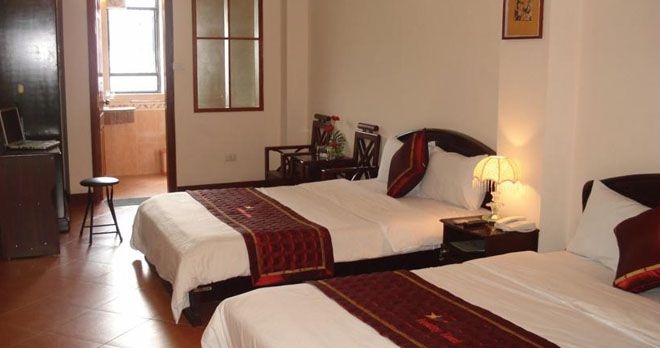 With the system of large meeting room, Ha Noi Holiday Gold Hotel is one of the hotels in Hanoi Old Quarter with low price and is also always one of the most ideal locations to celebrate a meeting or seminars. Ha Noi Holiday Gold offers a groupprofessional staffs of professional, enthusiastic in service that willgive you a feeling of friendly, intimate and warm like at home.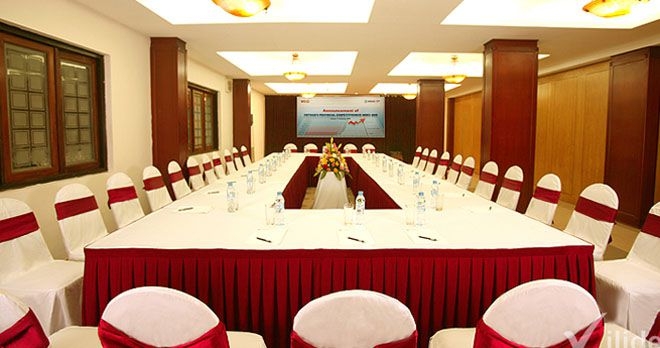 As one of the hotels in the Old Quarter of Hanoi which is very famous for the quality of service and the international standard. Ha Noi Holiday Gold Hotel wishes to provide the most perfect service to customers in order to satisfy the needs when visitors stay at this resort hotel. Come to Ha Noi Holiday Gold Hotel to enjoy the most wonderful thing for your holiday.